Carmel Pre & Primary School
Kihonda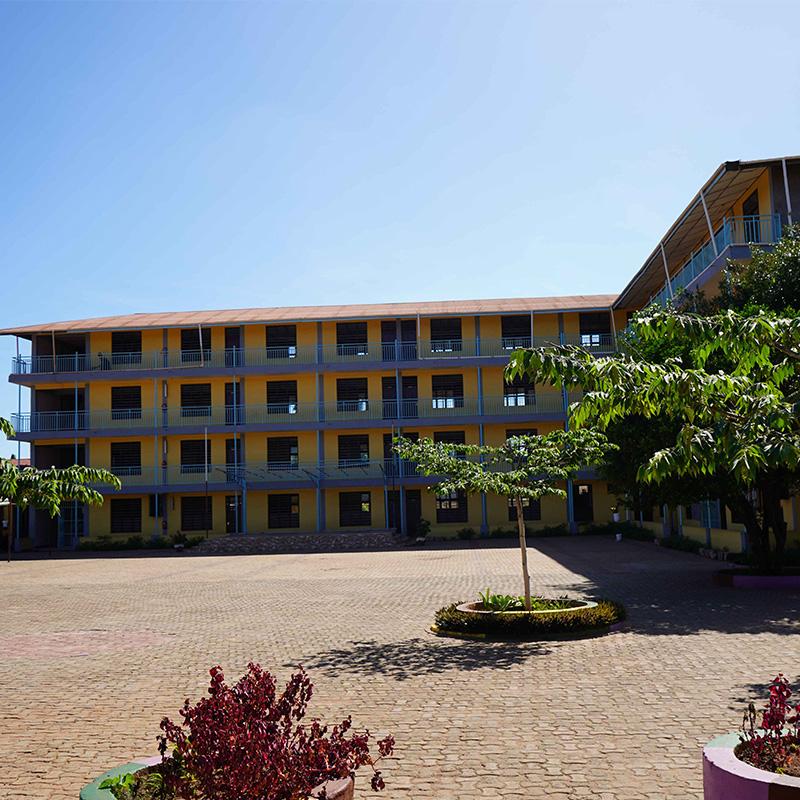 Carmel Pre & Primary School
P.O.BOX 363
MOROGORO
MOB: 0682 552466
Carmel Pre & Primary School has a very humble beginning. It was started in the year 2005 with a total number of 64 students from LKKG to class I. As class one transited to class two in the year 2006, new admissions were taken in raising the total number of Pupils to 104. In the year 2007 the number of pupils increased to 205. In order to cope with the increasing demand from the year 2008 the school had to go for double stream from LKG. It is my pleasure to give a brief report of the achievements in the areas of curricular and co-curricular activities.
The sole purpose of education is to draw the latent talents and innate desires of a child to transform them into wealth of wholesome personality. Besides the regular course of education, Pupils are encouraged to develop their inborn potentialities by availing opportunities to exhibit their talents. Awards and incentives are given to the Pupils to motivate them in order to foster healthy competitions. The hallmark of our school lies in the support of well experienced, skilled and gifted staff who imparts not only knowledge to Pupils but also imbibing the fear of God, to think constructively, respecting every individual, through value-based education thus bring at the wellbeing of the whole person. It is their instilling dedication and total commitment that drive our students to self-competence and self-sufficiency.
In order to update themselves teachers are given opportunities to attend workshops and seminars by the Management. In order to prepare our students for the National Examination, special classes are held daily from Monday to Saturday for the STD IV & VII. Classes are arranged and conducted during remedial hours for weak Pupils of other classes. Monthly tests are conducted during the last week of every month and remarks are recorded. After the terminal Examination, progress reports are issued to the parents.
NATIONAL EXAMINATION COUNCIL OF TANZANIA
PSLC 2016 EXAMINATION RESULTS
Regional position 1st out of 479, Nation: 10th out of 8,109
PSLC 2017 EXAMINATION RESULTS
Regional position 1st out of 490, Nation: 34th out of 9,736
PSLC 2018 EXAMINATION RESULTS
Regional position 1st out of 525, Nation: 50th out of 10,090
PSLC 2019 EXAMINATION RESULTS
Regional position 6th out of 558, National: 126th out of 9,929
PSLC 2020 EXAMINATION RESULTS
Regional position 2nd out of 552, Nation: 43rd out of 10,659
Every semester parents'/ Teachers' meeting is organized by the Management in order to discuss common issues to better education and build rapport with the Management, parents and teachers. We organize Educational tours to different places like SUA University, 21st Century company & etc. Discipline and cleanliness: Greater care is taken to bring in discipline and order among students. The Pupils are grade depending on the score they obtain in cleanliness and general discipline and it is brought to their attention during the assembly. Gratitude is the most beautiful act that arises in one's soul and penetrates the receiver's heart by its vibration. With profound joy, we thank our Lord for all that He has blessed us with. .