In a momentous celebration coinciding with the Ruby Jubilee of the Carmelite Vicariate in Tanzania, the www.carmelitemissionstz.org website has received a stunning makeover. The redesigned website, masterfully crafted by Fr. Stephen Lobo OCD, was officially launched by Fr. Silvestre Dsouza OCD, the Provincial Superior of the Karnataka-Goa Carmelite Province, India.
This digital transformation promises to provide an enhanced platform for sharing the Carmelite mission in Tanzania with the world. The website's unveiling took place in the esteemed presence of Fr. Praveen Frank OCD, the Regional Vicar, and is set to be a beacon of information, spirituality, and inspiration for all who seek to engage with the Carmelite mission in this vibrant corner of Africa.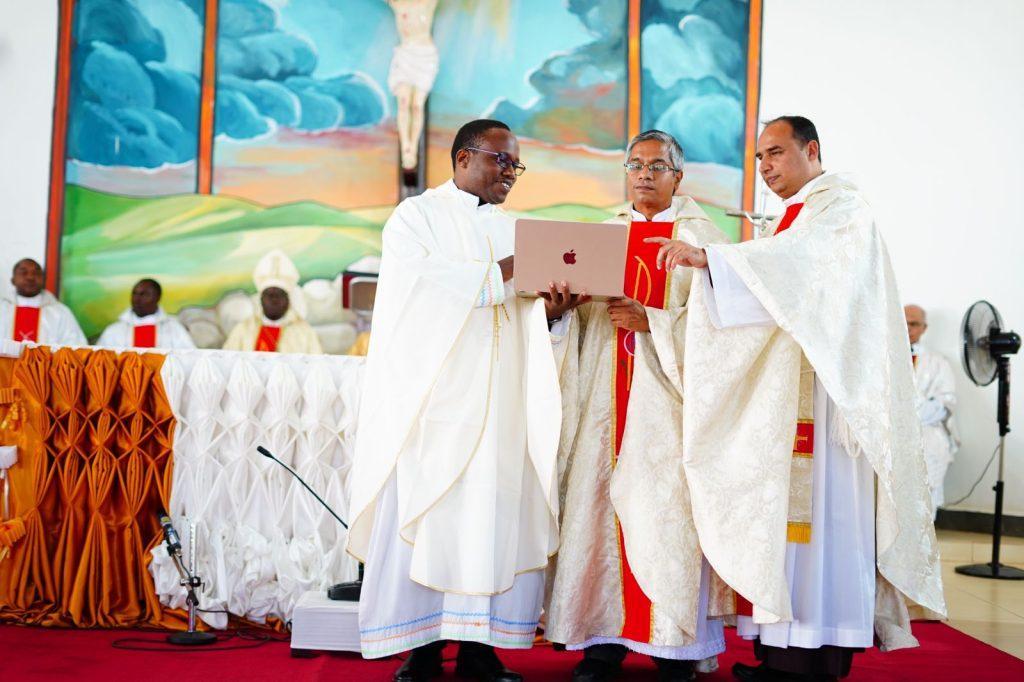 The redesigned website features a modern and visually appealing layout that reflects the mission's commitment to serving the people of Tanzania. It provides comprehensive information about the organization's charitable efforts, spiritual initiatives, and community involvement.
Notable features of the website include:
Streamlined Navigation: Users can easily navigate through the website to access the information they seek, including details about the mission's projects, events, and volunteer opportunities.
Rich Content: The website offers engaging content, including articles, images, and videos that showcase the Carmelite Missions Tanzania's inspiring work and its impact on the community.
Interactive Contact: A dedicated contact page allows visitors to get in touch with the mission easily, fostering communication and support.
Carmelite Missions Tanzania invites everyone to explore the new website and learn more about their mission and ongoing projects. Visit www.carmelitemissionstz.org to discover how you can get involved, support their initiatives, and stay updated on their work.
About Carmelite Missions Tanzania:
Carmelite Missions Tanzania is a Carmelite (OCD) mission organization dedicated to serving the people of Tanzania through various community development, education, and spiritual initiatives. With a commitment to making a positive impact, the mission strives to uplift lives and provide hope to those in need.