On this auspicious day of September 17, 2023, the Vicariate of Tanzania celebrated its Ruby Jubilee at Our Lady of Mount Carmel Kihonda, a day marked by profound spiritual significance and communal rejoicing. The celebratory mass was presided over by the honorable Rev. Archbishop Nyaisonga, with the esteemed presence of Archbishop Tambala, Fr. Silvestre the Provincial, Fr. Praveen the Regional Vicar, and the Carmelite friars, Sisters, and faithful.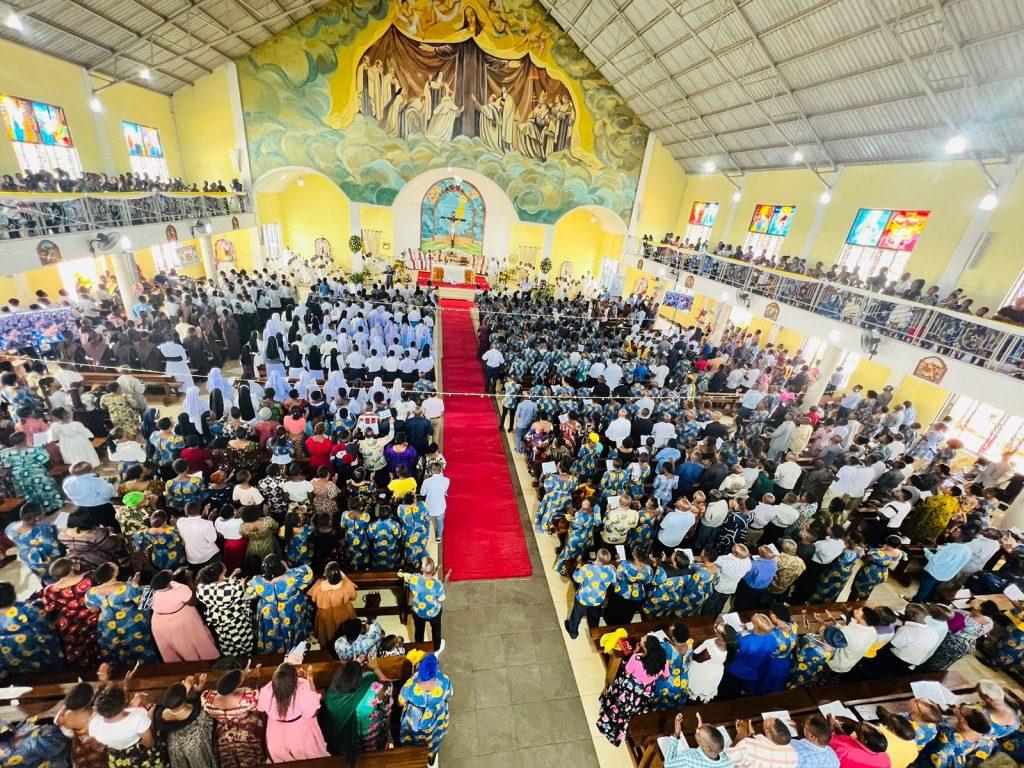 The congregation, comprising devoted Carmelite friars, Sisters, and the faithful, united in joyful worship and thanksgiving, commemorating forty years of dedicated service and unwavering faith within the Vicariate of Tanzania. The mass was a spiritual embodiment of unity, gratitude, and profound reverence, exemplified by the harmonious presence of the clergy and laity.
In a heartfelt gesture of appreciation and gratitude, all those present were presented with souvenirs and mementos by the Carmelite friars, symbolizing their sincere acknowledgment of the collective efforts and dedication exhibited by the faithful.
The Ruby Jubilee Celebration stands as a testament to the enduring commitment of the Vicariate of Tanzania to its mission, fostering a deep sense of unity, faith, and gratitude. As we look forward to continuing this journey of devotion and service, we extend our heartfelt gratitude to all who contributed to the success of this significant event.