On October 15, a day filled with joy, the faithful of St. Teresa of Avila, Mafisa Outstation, celebrated the feast day of their patron saint, St. Teresa of Avila (Jesus). Rev. Fr. Reginald Safari Mworia, the Second Councillor of the Vicariate of Tanzania presided over the Eucharist. Frs. Simon Rupoli and Fr. Peter Chami participated in the concelebrated Eucharist.
Fr. Reginald Mworia, in his homily exhorted the faithful to desire to become saints, after the example of King Solomon, who asked for God's wisdom in his leadership, and trusting in God's Providence after the example of St. Teresa, who in her teaching insists that "let nothing disturb you, let nothing frighten you; all things are passing away; God alone suffices".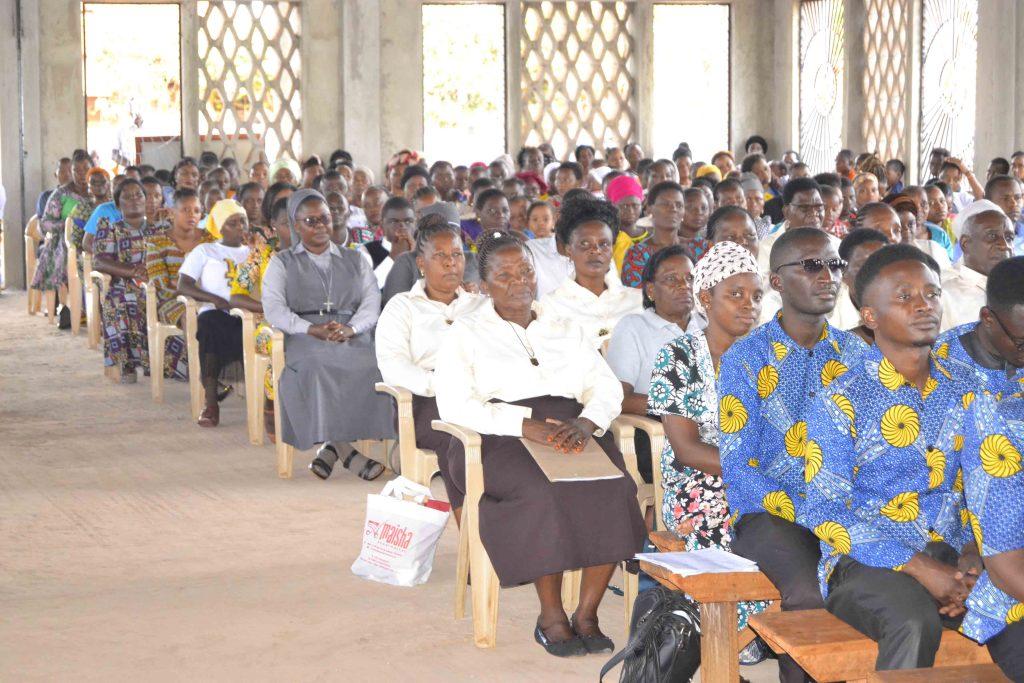 During this Eucharistic Celebration, one secular Carmelite made her definitive promise in the Garden of Carmel, while three secular Carmelites renewed their promises, and one aspirant was officially received to begin her formation. There followed a short felicitation following the conclusion of Eucharistic Celebration.