Carmel Secondary School in Malolo celebrated its 15th graduation ceremony on the auspicious day of October 7, 2023. The event was graced by the presence of esteemed guests, including Rev. Fr. Elius Malale, the Regional Vicar of Carmelites in Tanzania, who was the chief guest, Rev. Fr. Reginald Mworia, the second councillor, Rev. Fr. Aureus Mwinuka, the incoming school director, and Frs. Simon Rupoli and John Muna, among others.
The ceremony commenced with Eucharistic celebration, expressing gratitude to God and seeking divine blessings for the 51 graduating students, who are embarking on the journey of their upcoming national exams. Rev. Fr. Elius Malale presided over this solemn Eucharist and offered inspiring words in his homily, extending warm congratulations to the graduands. He encouraged them to seek God's blessings as they conclude the educational journey they began four years ago, aiming for success.
Following the Eucharist, a celebratory function unfolded, during which the graduates and other students showcased their diverse talents. It was a moment of pride and joy, symbolizing the culmination of their hard work and dedication throughout their academic years. In his address the chief guest expressed gratitude to all who contributed to the school's growth and success, acknowledging their valuable efforts.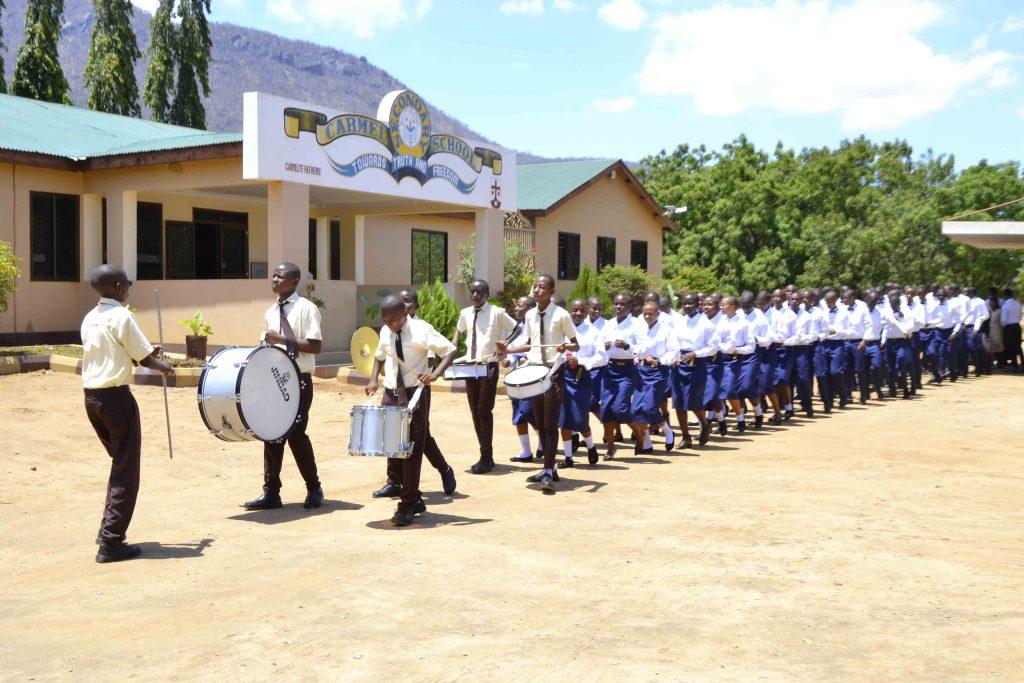 During the event, Rev. Sr. Dorin Mathew, the headmistress, presented a comprehensive report on the school's progress, highlighting its achievements and future prospects. Rev. Fr. Sunil Kishor Menezes, the outgoing director, extended a warm welcome to all attendees, setting an inviting atmosphere for the gathering. Rev. Fr. Elius Malale officially welcomed the incoming school director, Rev. Fr. Aureus Mwinuka, ushering in a new era of leadership and vision for Carmel Secondary School.
The occasion was made more special by the presence of invited guests, proud parents, and delighted family members, who rejoiced in the success and achievements of the graduating students. It was a day filled with hope, blessings, and a promising future for the young graduates, setting the stage for their next steps in life.